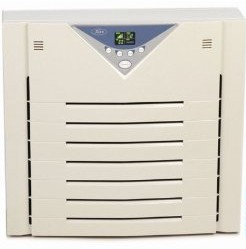 The Alen A350 Air Purifier has an all-in-one pre-filter and HEPA filter that makes changing less of a chore. It is able to remove up to 99.97 percent of contaminants in the air and it has 4 speed settings that you can adjust to your liking. Its 12-hour timer also makes this product energy-efficient.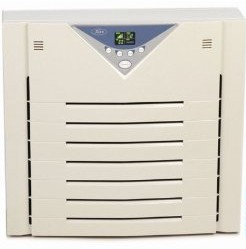 If you are concerned about the effects of your home appliances on the environment, this device is certified to be ozone safe. It is also very user-friendly with its easy-to-read digital display, as well as touch button controls that are simple and intuitive. This model can work efficiently in rooms up to 800 square feet.
Alen A350 Air Purifier Features
Energy Star approved
Quiet operation
Can purify rooms up to 800 square feet (especially effective in spaces 400 square feet or less)
Lifetime warranty
Wall mountable
Easy to maintain
All-in-one pre-filter and HEPA filter
The Reviews
The Alen A350 Air Purifier has only collected 40 customer reviews on Amazon.com so far. Reviews are generally positive, with most customers praising the product's efficiency at removing odors and reducing the amount of allergens in the air.
Unfortunately, there were still some consumers who were not very impressed with the product. There were 9 Amazon users who gave this model a rating below 4 stars for the following reasons:
Makes considerable noise – There were customers who complained that this unit is not as quiet as the manufacturer claims it to be. According to these reviewers, it only works quietly when it is at its lowest setting. Other than that, it makes quite an annoying sound.
Received damaged unit – Some reviewers unfortunately received their package with some broken parts. But Amazon was quick to address this problem and send replacements.
When it came to positive reviews, here are some of the product's strong points according to pleased customers:
Excellent customer service – Amazon users were impressed with Alen's level of customer service. Most customers report that agents from Alen were a pleasure to talk to on the phone. They were most helpful and replacements were delivered in a timely manner.
Solid construction – Most Amazon customers were also pleased with the unit's strong build. The parts look and feel durable and most reviewers feel that this product is sturdy enough to last for a good number of years.
Good at removing odors – Aside from purifying the air, reviewers were also happy to find out that this model is just as effective in removing unpleasant smells.
Reduces allergy symptoms – Amazon users who live with allergies were delighted to report that they noticed a significant improvement with their health condition since using this product.
Reduces dust – Customers also commented on how effective this unit is at eliminating dust, making house cleaning an easier job as well.
In general, this product has garnered a good number of positive reviews.
It performs in areas where it matters – cleaning the air and getting rid of allergens. The one major negative issue some consumers have with this product is the noise it makes, but it doesn't seem to be a deal-breaker for most other reviewers.