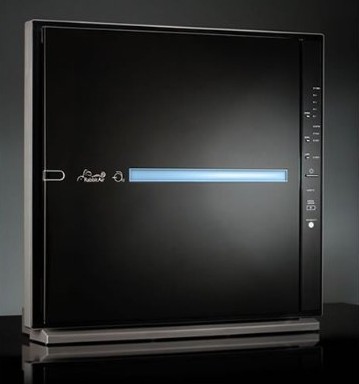 The Rabbit Air MinusA2 SPA-780A HEPA Air Purifier uses BioGS HEPA filtration with 6 stages of purification and deodorization. There is also a customized filter option so you can choose one that is most suited for your home and your family. This air purifier can work effectively in rooms up to 815 square feet.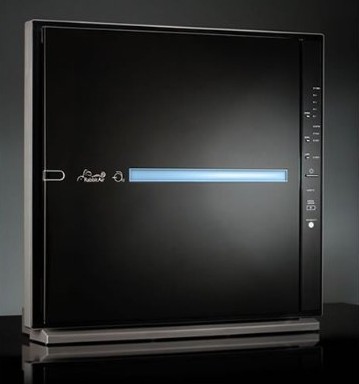 Rabbit Air offers 24/7 technical support for their products. This unit is also backed by a 5-year warranty. If you care about the environment, Rabbit Air cares about the planet too. Their products, such as this air purifier, are Energy Star certified. Plus, this unit's slim and stylish design will surely be a welcome addition to your home.
Rabbit Air MinusA2 SPA-780A Air Purifier Features
5 Speed Settings: Silent, Low, Medium, High and Turbo

Can cover rooms up to 815 square feet

Can stand alone or be mounted to the wall

Customizable filter option: Germ Defense, Odor Remover, Pet Allergy, or Toxin Absorber

HEPA filter is made of the most advanced bioengineered fiber material

Traps airborne allergens and contaminants down to 0.3 microns in size 99.97 % of the time

Comes with a medium filter and a permanent pre-filter
The Reviews
So far, the Rabbit Air MinusA2 SPA-780-A has only collected 33 reviews on retail site Amazon.com. Most of the reviews were positive, with customers praising its quiet operation, functionality, and style.
There was only one customer who gave this product a 1-star rating and here is what this reviewer had to say:
Unable to remove cigar odor – This customer had a neighbor who often smoked cigars and the strong scent would reach their apartment through the vents. He bought the Rabbit Air MinusA2 SPA-780A in the hopes that it would remove the unpleasant smell. Unfortunately, he didn't notice any difference in the air quality even after a month of use. Several Amazon users reacted to this. Some admitted they had a similar problem with the product at first, but after going through the user's manual and adjusting a few settings, this problem was resolved.
When it came to positive reviews, praises were plenty for the Rabbit Air MinusA2 SPA-780-A. Here are some of the glowing comments for the product:
Quiet operation – Customers were delighted that this unit works smoothly and silently, making it ideal for bedrooms.

Customizable filter – Reviewers also loved the fact that they could choose a filter according to their needs. This makes it easier to address specific air quality problems at home.

Ease of use – The filter is easy to replace. Plus, an added bonus is the fact that the pre-filter is fully washable.

Slim design – The Rabbit Air MinusA2 SPA-780A has a compact design. You can easily place it in any corner of your home. And its light weight means you can easily move it from room to room.

Stylish looks – It also doesn't hurt that this unit looks sleek and modern. It definitely won't be an eyesore in your office or your living room.
At only 33 reviews, it's a little too early to make solid conclusions about the product. But based on all the customer feedback so far, it looks like we have a winner here.
The Rabbit Air MinusA2 SPA-780A seems to have it all. It does what it's supposed to do, it's quiet, and it's stylish too.