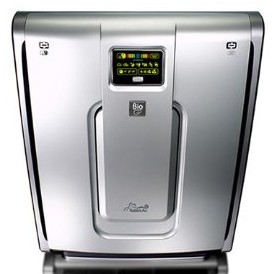 The Rabbit Air BioGS SPA-421A Air Purifier has a washable pre-filter and an activated carbon filter. What makes this product stand out is its unique HEPA filter made of advanced bioengineered fiber material. Aside from just trapping harmful allergens in the air, the filter also destroys these airborne contaminants.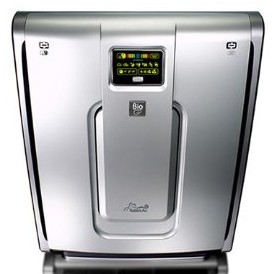 This unit can work efficiently in rooms up to 600 square feet. This air purifier is also environment-friendly since it emits no ozone. On top of that, Rabbit Air offers 24/7 technical support for this product, as well as a generous 5-year warranty for parts and labor.
Rabbit Air BioGS SPA-421A HEPA Air Purifier Features
4 stages of purification and deodorization
Traps allergens and contaminants down to 0.3 microns in size 99.97 percent of the time
Comes with a permanent and washable pre-filter
Also includes medium filter to boost efficiency
BioGS HEPA filter is made of advanced bioengineered fiber material
Washable charcoal-based activated carbon filter helps eliminate odors
Energy efficient design
The Reviews
To date, the Rabbit Air BioGS SPA-421A Air Purifier has garnered 149 customer reviews on retail site Amazon.com. Most reviewers expressed satisfaction with the product, claiming that it is energy-efficient and user-friendly.
Of course, not everyone was impressed with the product. There were 17 people who gave this air purifier a rating below 4 stars. Here are some of their complaints:
Not for large rooms – There are customers who have reported that this unit is not really able to efficiently work in 600-square-foot rooms like the manufacturer says. Some say the filter easily gets very dusty when placed in large spaces. One reviewer estimates that this product is probably best for rooms not bigger than 300 square feet.
Doesn't seem to work well with smoke and other strong odors – A number of Amazon users have observed that this air purifier can't seem to handle smoke. It doesn't get rid of the smell as quickly and as effectively as one would expect.
When it came to positive reviews, here are some strong points of the product according to happy customers:
Economical to use – Most users are pleased that most of the filters on this unit are washable (pre-filter and charcoal filters). The HEPA filter is the only part that needs to be replaced at least once a year. This is definitely a money-saver since you don't need to frequently spend on replacement parts.
Quiet operation – Amazon customers are delighted that this air purifier runs smoothly and barely makes any noise at all. One could have this running in the bedroom without experiencing any trouble falling asleep.
Effective – Contrary to some reviews posted, there are a lot of Amazon users who reported that their allergy symptoms have decreased and the air quality in their homes have improved since using this product.
Overall, the Rabbit Air BioGS SPA-421A air purifier obviously has more fans than critics.
There is some doubt as to whether it could really work well in large rooms or not, and there are those who claim that it is not so effective at removing strong odors, but most people agree that they have been breathing easier in their homes since purchasing this air purifier.